Design
·
Thunderful Skövde, Thunderful Göteborg
Technical Designer
Thunderful development consists of 4 creative studios throughout Sweden. We make polished gems, focusing on products in the double-A range in creative mid-sized teams.
About the role:

Thunderful is looking for a Technical Designer to join the team working on SteamWorld Headhunter, an upcoming 3D multiplayer co-op game set in the beloved SteamWorld universe. You'll work on managing and optimizing gameplay mechanics in a mid-size team of creative developers, making HeadHunter the best game it could technically possibly become.

This position is based in either our Gothenburg or Skövde office.

Responsibilities Include:
Implementing and owning gameplay components concerning the character, camera and controls. You will be a vital part of iterating on the feel of the game and contributing with designs to those areas.
Work with animators and designers to implement a shared vision for the second to second loop in regards to the characters.
Invent, produce and feedback on fun gameplay designs close together with the design team.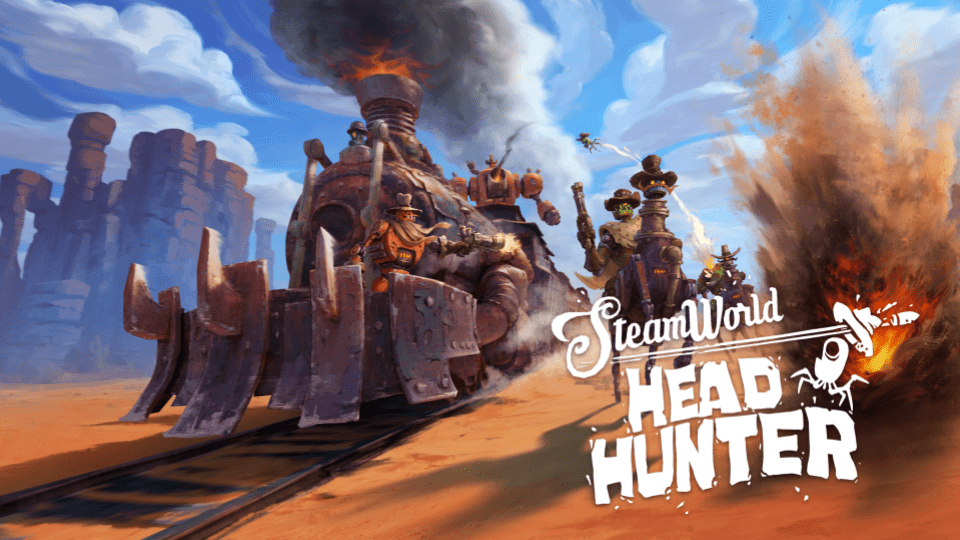 Requirements:

Worked on a shipped Unity title.
A communicative and can-do attitude is key, as you'll work close with other developers in your team and cross-disciplinary.
Strong technical skills and familiar with scripting C# in Unity.
Passion and interest for creating great character controls, player feedback and camera movement.
Excellent verbal and written English skill

Bonus points:
Any network experience.
Experience working with 3rd person games.
Experience working in cross disciplinary teams.
Experience working in a small, independent team.

Our perks:
Collective Agreement - Tekniktjänsteavtalet (+ union club)

Pension plan (tjänstepension)
Paid overtime
Flexible work hours
Yearly wellness grant (friskvårdsbidrag)
Occupational Health Care
Weekly Wellness activity hours - Two hours per week!


Come work with us at our Skövde or Gothenburg office!
About Thunderful:

Thunderful Development is a studio that is part of Thunderful games, and was formed by several indie companies coming together to make something more significant than they could have done independently.
Today, we're roughly 140 people in team sizes of 15-35 people making amazing games in four locations; Gothenburg, Skövde, Malmö & Karlshamn. The teams within have developed the award-winning SteamWorld series, known for its frequent genre-hopping and inclusive design, and more recent AA games like The Gunk, Lost in Random, and other un-announced but equally charming titles.


Contact
Got questions about the position or Thunderful in general? Please contact:
Pierre Dahlgren
Talent Acquisition Manager - Thunderful Games
E-mail: pierre.dahlgren@thunderfulgames.com
Phone: +(46) 076-027 82 10
You can also send your inquiries to our Union club:
Email: unionen@thunderfulgames.com

Department

Design

Locations
OUR PERKS
Collective agreement (Tekniktjänsteavtalet)

- Paid Overtime


- Pension Plan (Tjänstepension)


- Parental Leave Additional Pay

Flexible work hours

Yearly Wellness Allowance (friskvårdsbidrag)

In-house gym/fitness facilities (dependent on location)

Weekly Wellness activity hours

Occupational Health Care

Paid Volunteer day

... and more!
Our offices
Thunderful Development operates in the beautiful country of Sweden, with teams in four cities. Our HQ stands tall in Gothenburg, the nation's second-largest city. A few hours away by train, you'll find our other gorgeous offices in Skövde, Malmö, and Karlshamn.
A "few" more hours away by train, you'll find our siblings in the UK, Germany and Spain.
All facilities sport state-of-the-art tools and passionate teams hard at work on the best games you've yet to play.
Design
·
Thunderful Skövde, Thunderful Göteborg
Technical Designer
Thunderful development consists of 4 creative studios throughout Sweden. We make polished gems, focusing on products in the double-A range in creative mid-sized teams.
Loading application form
Already working at Thunderful?
Let's recruit together and find your next colleague.