Animation & Technical Art
·
Thunderful Malmö
Technical Artist - Malmö
Thunderful development consists of 4 creative studios throughout Sweden. We make polished gems, focusing on products in the double-A range in creative mid-sized teams.
About the role:

Thunderful is looking for an Experienced Technical Artist for our game projects developed from our Malmö office, who is currently working on an unannounced project set in the SteamWorld universe being developed in Unity. You will work with programmers and artists in designing, implementing, and creating tools, shaders, and VFX and testing technical solutions. You will be the only Technical Artist working in the team but be part of the larger network of Technical Artists working across other projects at Thunderful; as the only Technical Artist, you will have a lot of influence over the Technical Art area.

Responsibilities Include:
Produce shaders and VFX that connects to the game mechanics
Work with shader development, optimization, and debugging in HLSL.
Work with Art Directors to implement the artistic vision of the game whilst assessing technical restrictions.
Work with programmers to implement features and tools, as well as solve problems in-game and within the art assets pipeline.
Own, create and share documentation of your work with colleagues on the project.
Requirements: 
Experience working with HLSL/GLSL and Python
Experienced in creating and implementing Visual Effects
Good understanding of real-time rendering and shaders
Strong understanding of asset creation, pipelines, and workflows.
Experience working in Unity and/or Unreal Engine.
Experience with or willingness to switch over to Blender
Excellent verbal and written English skills.
Self-starter and solution-oriented, with strong communication- and excellent organization skills, ability to work alone and manage time effectively.
Bonus points:
Experience in developing, maintaining & optimizing GPU shaders
Experience creating textures, preferably in Substance Designer
Experience with C#/C++
Experience liaising with programming departments to develop proprietary tools
Experience working with Houdini
Our perks:
Collective Agreement - Tekniktjänsteavtalet (+ union club)

Pension plan (tjänstepension)
Paid overtime
Flexible work hours
Yearly wellness grant (friskvårdsbidrag)
Occupational Health Care
Weekly Wellness activity hours - Two hours per week!


About Thunderful:
Thunderful Development is a studio that is part of Thunderful games and was formed by several indie companies coming together to make something more significant than they could have done independently.
Today, we're roughly 140 people in team sizes of 15-35 people making amazing games in four locations; Gothenburg, Skövde, Malmö & Karlshamn. The teams within have developed the award-winning SteamWorld series, known for its frequent genre-hopping and inclusive design, and more recent AA games like The Gunk, Lost in Random, and other unannounced but equally charming titles.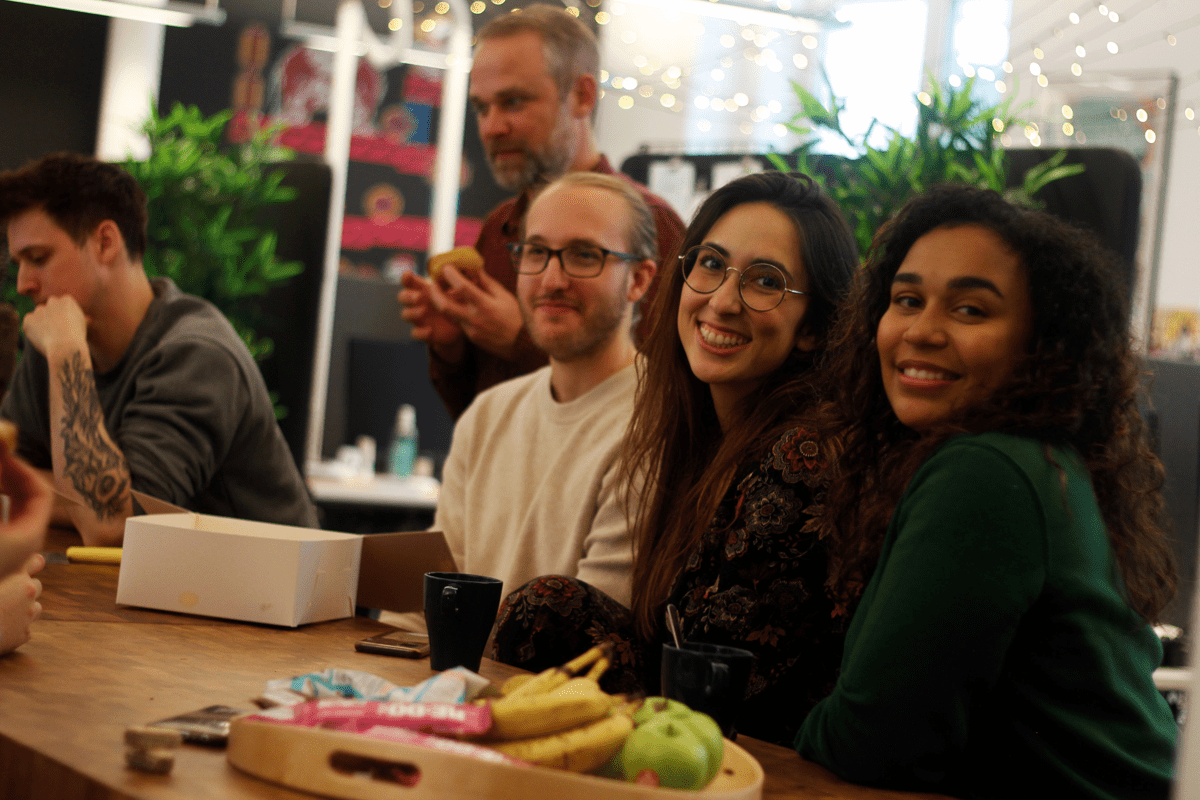 About the Malmö Office 
Thunderful have come to Malmö to stay! We are looking for talented, friendly, and highly creative people with all kinds of backgrounds & perspectives to build the best games possible - and have a blast while doing so! We will keep the good parts of a smaller studio while expanding.

The Office is located at the wonderful Devhub, an environment filled with game companies & indie developers. And outside the building, you'll find more pubs and restaurants per capita than anywhere else in Sweden. So finding a good lunch is easy as pie.
Contact
Got questions about the position or Thunderful in general? Please contact:
Pierre Dahlgren
Talent Acquisition Manager - Thunderful Games
E-mail: pierre.dahlgren@thunderfulgames.com
Phone: +(46) 076-027 82 10
You can also send your inquiries to our Union club:
Email: unionen@thunderfulgames.com

Department

Animation & Technical Art

Role

Technical Art

Locations
OUR PERKS
Collective agreement (Tekniktjänsteavtalet)

- Paid Overtime


- Pension Plan (Tjänstepension)


- Parental Leave Additional Pay

Flexible work hours

Yearly Wellness Allowance (friskvårdsbidrag)

In-house gym/fitness facilities (dependent on location)

Weekly Wellness activity hours

Occupational Health Care

Paid Volunteer day

... and more!
Our offices
Thunderful Development operates in the beautiful country of Sweden, with teams in four cities. Our HQ stands tall in Gothenburg, the nation's second-largest city. A few hours away by train, you'll find our other gorgeous offices in Skövde, Malmö, and Karlshamn.
A "few" more hours away by train, you'll find our siblings in the UK, Germany and Spain.
All facilities sport state-of-the-art tools and passionate teams hard at work on the best games you've yet to play.
Animation & Technical Art
·
Thunderful Malmö
Technical Artist - Malmö
Thunderful development consists of 4 creative studios throughout Sweden. We make polished gems, focusing on products in the double-A range in creative mid-sized teams.
Loading application form
Already working at Thunderful?
Let's recruit together and find your next colleague.