Strategic Partnerships Manager - Robot Teddy
Robot Teddy is a video game consultancy, helping studios worldwide where we are most needed.
About the role:

Robot Teddy is looking for a Strategic Partnerships Manager to work with key accounts and working with the broader Strategic Partnerships team. You are focused on providing excellent service and working with partners to execute strategic initiatives to achieve our shared goals.
You will be reporting to the Co-Directors of Strategic Partnerships, though there is opportunity to shape and grow your role within the Robot Teddy organisation over time.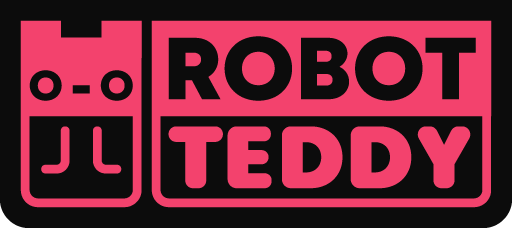 Responsibilities Include:
In coordination with members of the business development and business operation teams, manage a portfolio of our key accounts - develop, maintain, and expand positive relationships with existing partners.
Serve as the primary contact for at least one of Robot Teddy's key partners based in Europe while serving as part of the team of professionals supporting our other partners.
Generate repeat and incremental business, acting as the point of contact for ongoing projects. These include participating in strategic planning and executing those plans, data analysis, strategic opportunity evaluation, coordinating with platforms and storefronts, reviewing and coordinating collaborations (in coordination with Robot Teddy's business development team), participating in product launches (in coordination with Robot Teddy's business operations team), and more.
Provide responsive feedback (during working hours) to ensure timely execution of all deliverables as assigned. Each Robot Teddy partner has its own profile and needs, giving Strategic Partnerships team members a chance to showcase existing skills and learn new tools on the job. We encourage team members to step outside their comfort zone while receiving support from peers and leaders in the organisation.
Work within existing structures and identify room for improved workflows to ensure projects are managed efficiently, foreseeing problems and suggesting mitigation plans along the way.
Advise partners with a clear understanding of shared objectives, KPIs, and targets.
Track workflow and action items in service of comprehensive reporting to showcase our contributions and highlight Robot Teddy's expertise
Requirements: 
You are a highly motivated self-starter and a proactive team player who loves working in a dynamic environment. You have an outstanding level of curiosity, excellent project management skills, and a friendly communication style to plan and execute on client deliverables efficiently and compassionately:
You previously held an account manager or similar position in the gaming industry for at least two years with a proven track record of success.
You have launched products in the video game industry or have equivalent experience in a related field.
You have established relationships with and/or detailed knowledge of how key platform holders and storefronts operate (Xbox, PlayStation, Nintendo, Steam, Epic, and others).
A collaborative work and communication approach
Self-starter, eager to learn, and independently motivated to achieve goals
Fluent in English; other languages a plus
What we offer:
Full-time role based in the UK, Germany, Sweden, or Spain. For this posting, we will not be considering someone outside these territories. Future postings may have different geographical requirements.
Competitive Salary
Fully remote position, with occasional travel to clients based in the US and Europe, game industry events, and Thunderful entities
28 days of holiday plus bank holidays and Christmas shutdown
Flexible working hours
Other benefits vary according to location


About Robot Teddy and Thunderful Games
Robot Teddy is a video game consultancy, helping studios worldwide wherever we are most needed. We support developers who want to self-publish their game by providing support with business development, release management, marketing, and strategy, and act as a sounding board for everything in between. More than this, we act as a trusted partner - helping developers navigate and double down on their success. We are a small team of experts worldwide committed to making a positive difference in the industry.

Robot Teddy is part of the Thunderful Group AB, which has two business segments – Thunderful Games and Thunderful Distribution. Thunderful Games started as a merger between two Swedish self-publishing indie studios, coming together to make something greater than they could have done independently. Over the last few years, Thunderful Games has, organically and via acquisitions, grown into a Europe-wide organization of more than 300 people. Besides the award-winning internal development pipeline, Thunderful Games also publishes many third-party titles, as well as growing and consulting many others to become the best they can be.

Robot Teddy is an equal opportunity employer. We celebrate diversity and are committed to creating an inclusive environment for our employees. Equal opportunities start at recruitment, and we use an anonymous recruitment process to reduce the risk of bias and create opportunities for everyone.


Department

Management & Operations
OUR PERKS
Collective agreement (Tekniktjänsteavtalet)

- Paid Overtime


- Pension Plan (Tjänstepension)


- Parental Leave Additional Pay

Flexible work hours

Yearly Wellness Allowance (friskvårdsbidrag)

In-house gym/fitness facilities (dependent on location)

Weekly Wellness activity hours

Occupational Health Care

Paid Volunteer day

... and more!
Our offices
Thunderful Development operates in the beautiful country of Sweden, with teams in four cities. Our HQ stands tall in Gothenburg, the nation's second-largest city. A few hours away by train, you'll find our other gorgeous offices in Skövde, Malmö, and Karlshamn.
A "few" more hours away by train, you'll find our siblings in the UK, Germany and Spain.
All facilities sport state-of-the-art tools and passionate teams hard at work on the best games you've yet to play.
Strategic Partnerships Manager - Robot Teddy
Robot Teddy is a video game consultancy, helping studios worldwide where we are most needed.
Loading application form
Already working at Thunderful?
Let's recruit together and find your next colleague.